Metro Exodus Enhanced Edition is coming this year
According to their official site, 4A Games and Deep Silver have announced that Metro Exodus will be getting a soft remastered featuring full-fledged Ray-Tracing. It was one of the first ray traced games.
Last year, they promised that Metro Exodus will be coming to the new consoles PlayStation 5, Xbox Series S and Xbox Series X in 2021.
This version will run at 4k 60fps on both PlayStation 5 and Xbox Series X. But it will run at lower resolution 1080p 60fps on Xbox Series S and will have all the other features including lower loading times. There will be some quality of life changes including the FOV changing option.
For PC, it will have ray-tracing enabled for both Nvidia and AMD ray tracing supported cards. It will support DLSS 2.0. The sad news for PC players is that this version's minimum spec will require a ray traced graphics card. Though, it is unsure if the game will be unplayable for non-RT card holders.
Lastly, Metro Exodus owners will receive this for free.
The visual upgrades available for the next-gen consoles and PC is given below-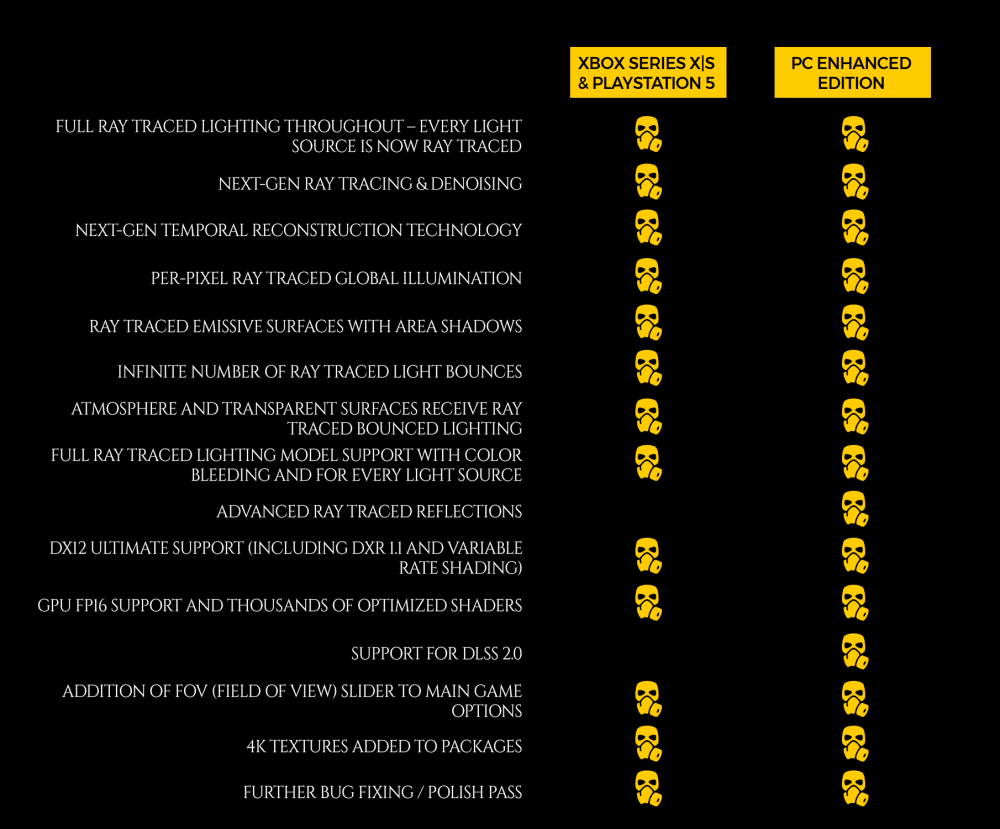 ---
---
---
---
---
---
---
---
---
My brothers will love this.
---