Alienware Hearthstone Card Contest
Alienware Hearthstone Card Contest

Create the best flavor text for our Alienware Hearthstone card pictured below that captures the weaponized gaming power of the Alienware system. 
​And the winners are:
​Grand Prize:  Mark, L., Dumfries, Scotland: 
" When you summon the power of the AURORA even the GODS take notice"
​2nd Place:  Russell G., Cambridge, United Kingdom:
"This alien technology is massively advanced. *meh* ...and shiny *I must have it!!*
​​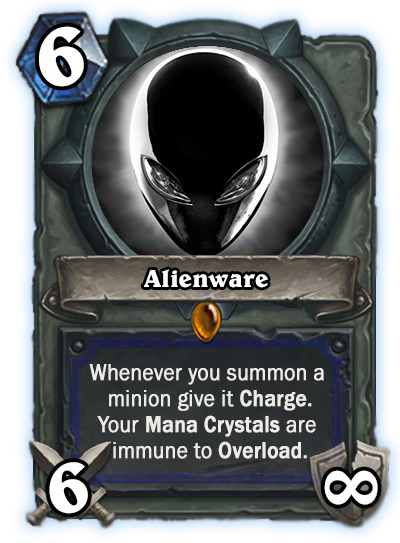 Grand Prize:  Alienware Aurora desktop computer

2nd Place:  Alienware peripheral set including an Alienware Pro Gaming keyboard, Alienware Advanced Gaming Mouse and Alienware TactX Headset
Your entry should be written flavor text for our pictured Alienware Hearthstone card such as these examples:
Example flavor text from Team Liquid's "SjoW"-  "aliens and ninjas . . . maybe next year"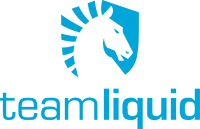 Winners will be selected based on the following Judging Criteria.
​Relevance to the Alienware brand and theme

Creativity 
Watch the grand final of the ESL Premiership Autumn Season 2017 powered by Windows 10 and Alienware here live on 6th and 7th of January.   
Celebrate the ESL Premiership with great offers from Alienware​. Save 12% on all Alienware laptops and desktops and up to 25% on gaming accessories when purchased with a system.
Entry closes January 21, 2018.
NO PURCHASE NECESSARY.  VOID WHERE PROHIBITED.
Contest is open only to legal residents of the United Kingdom that are 13 years of age or older as of January 5, 2018.
Sorry, the submission period is closed. Please check back to see the winners.
Official Rules
ALIENWARE ARENA
​ALIENWARE HEARTHSTONE CARD CONTEST
OFFICIAL RULES
No Purchase Necessary. A Purchase or Payment Will Not Increase Your Chances of Winning.
These rules ("Official Rules") set forth the rules of the Alienware Hearthstone Card Contest (the "Contest"). iGames, Inc. ("Sponsor") is the sponsor of the Contest.
By entering the Contest, you accept these Official Rules and agree to be bound by their terms. If you do not agree with these Official Rules, please do not enter the Contest.
1.           Eligibility.    This skill based Contest is open only to legal residents of the United Kingdom who are thirteen (13) years of age or older as of January 5, 2018 ("Entrants").  Entrants may be required to show proof of age and residence.  For Entrants under the legal age of majority, you are required to obtain consent from a parent or legal guardian to participate in the Contest and the parent or legal guardian may be required to verify the granting of consent and/or sign a release at the discretion of the Sponsor.  Failure of an Entrant's parent or legal guardian to verify consent and/or sign a release will invalidate an Entrant's Entry.  IF YOU DO NOT SATISFY THESE REQUIREMENTS, YOU ARE NOT ELIGIBLE TO REGISTER AND/OR PARTICIPATE IN THE CONTEST. All Entrants must have a valid e-mail address and it is Entrant's responsibility to update Sponsor of any change in their e-mail address.  Participation in the Contest is subject to compliance with the requirements specified below.  Employees of Sponsor, Dell Corporation or any of their respective affiliates, subsidiaries, advertising agencies, or any other company or individual involved with the design, production, execution, or distribution of the Contest and their immediate family (spouse, parents and step-parents, siblings, and step-siblings, and children and step-children) and household members (people who share the same residence at least three months out of the year) are not eligible.
2.           Contest Period.   The "Contest Period" starts at 6pm GMT on January 5, 2018 and ends at 11:59pm GMT, January 21, 2018.  Entries will be accepted, reviewed and scored at different times and dates during the Contest Period as specified in these Official Rules. 
3.           How to Enter the Contest.    
The Contest objective is to use the provided Hearthstone Card template and your creative skills to create the best flavor text captures he weaponized gaming power of the Alienware system.  Please see Section 5 for specific judging criteria. 
Please follow these steps to create your flavor text and submit your Entry:
-        Login to your existing Alienware Arena account or create a new account at http:www.alienwarearena.com.
-        Go to the Contest entry page at https://uk.alienwarearena.com/ucf/show/1830826/boards/contest-and-giveaways-uk/Sweepstakes/alienware-hearthstone-card-contest .
-        Enter your flavor text for the card in the designated question field on the entry page and click "Enter Now."   Text may not exceed 255 characters.
-        The entry form and your flavor text are together the "Entry."  You may not submit more than one Entry.
All Entries must be submitted during the Contest Period. You may not modify, add content to, edit or make any other modifications to your Entry after the Contest Period. There is no fee to enter or compete for prizes.
4.  Entry Requirements:  By entering the Contest, Entrants represent and warrant that they have obtained all of the rights, licenses, and permissions in writing from any person who may have helped create the Entry (or from an appropriate parent/legal guardian if any such person(s) is considered a minor in their eligible country of residence); that his or her Entry conforms to these Official Rules, and that the Entry:  (i) is the original work of the Entrant; (ii) has not previously been submitted in any competition and has not won an award or prize of any kind; (iii) does not include trademarks, logos, or copyrighted material not owned by Entrant or material that is used without permission (including but not limited to company names, photographs, works of art, or images published on or in websites, television, movies, or other media) or that otherwise infringes or violates the rights of any third party (including but not limited to, copyrights, trademarks, patents, trade secrets, logos, contract and licensing rights, rights of publicity or privacy, moral rights (i.e., droit morale), or any other intellectual property rights); (iv) except as set forth above content of Entry is not subject to any third party agreement(s), the Sponsor will not be required to pay or incur any sums to any person or entity as a result of its use or exploitation of the idea or rights therein as contemplated in these Official Rules; (v) does not contain references to pornography, sexual or racial slurs or connotations, offensive language, obscenities or any material that is libelous or defamatory, or would be offensive to, or disparage, a group or individual including, without limitation, disparaging attitudes based on race, gender or religion;  (vi) does not promote alcohol, illegal drugs, pornography, tobacco; (vii) not promote any particular political agenda or message; (viii) does not contain any personally identifiable information about any person and ; (ix) does not disparage the Sponsor or any other person or party affiliated with the Contest.  Please review the Alienware Arena website Terms of Service and copyright infringement policy located at http://www.alienwarearena.com/legal/terms/ for more information.  Should Entrant include any personally identifiable information about him/herself in his/her Entry, Entrant acknowledges and agrees that such information may be disclosed publicly and Entrant is solely responsible for any consequences thereof. Sponsor and its agents reserve the right not to consider, and to remove, any Entry they deem, in their sole, subjective determination, to be inappropriate and/or not in compliance with these Official Rules and will not engage in any form of communication or discussion with the Entrant or anyone else about any Entry.  All Entrants hereby waive and agree not to assert any moral rights in and in connection with the Entry.  All decisions of the Contest judges are final and binding and cannot be appealed.  
5. Judging and Winner Selection:
From January 22, 2018 – January 25, 2018, a panel of expert judges will review eligible Entries to determine the winners.
Entries will be judged based on the following Judging Criteria.
·       Relevance to the Alienware brand and theme
·       Creativity
In the event of a tie between any eligible Entries, the tie will be broken by the Entry with the highest score from the Expert Judges in the Creativity category. The decision of the expert judges will be final and binding in all matters; no Entrant will have the right to challenge the verdict and the expert judges will not engage in any conversation or explanation regarding their decision.
6.           Prizes.
Prizes will be awarded as follows. All prizes are approximate retail value ("ARV") in GBP. 
Grand Prize:  Alienware Aurora (ARV:  £1,279)
2nd Place:  Alienware peripheral set to include an Alienware Pro Gaming Keyboard, Alienware Advanced Gaming Mouse and Alienware TactX Headset (ARV: £209.98)
No Entrant may request a cash equivalent for any prize.  Prizes are non-transferable and no substitution will be made except as provided herein at the Sponsor's sole discretion. Sponsor reserves the right to substitute the listed prize for one of equal or greater value if the listed prize becomes unavailable for any reason. Sponsor will pay the costs of delivery of each prize. Winners are responsible for all taxes and fees associated with prize receipt and/or use. If a winner forfeits or is disqualified for any reason, such winner is not eligible to receive their prize and the prize may be awarded to an alternate winner. The total value of all prizes is £1,488.98.

7.           Notification of Winners. The Entrants selected to win a prize will be notified by mail, phone or e-mail, as determined by Sponsor within 10 days of the end of the Contest Period. Winners will be required to agree to the Certificate of Eligibility and Release ("Release"), which includes an acceptance of these Official Rules and a release of liability, to the extent permissible by law.  Entry into this Contest constitutes prize winner's agreement to sign such document.  If required by law, the winner will be required to execute all applicable tax releases. The Release and tax release must be provided to Sponsor within ten days of notification attempt or the prize will be forfeited.  Prize may be awarded to alternate winner if any requested document is not returned by the deadline, or if prize notification or prize is returned as undeliverable.  The prize will be delivered within 45 days of winner being verified. Sponsor will not deliver a prize to any person other than the winner.
By accepting any prize, the winner consents to his/her name and country being disclosed as indicated below.  
8.           Use of Information. The information collected to enter the Contest will be used to contact you if you are chosen to receive a prize. Additionally, Entrants agree that Sponsor, Dell Corporation and their agents and assignees may use his or her name, contact information (email, address, phone), alias, game account and image for marketing purposes and to administrate the Contest.   In addition, any such information may be used and disclosed as set forth in the Alienware Arena privacy policy located at http://www.alienwarearena.com/legal/privacy. Please note that by participating in the Contest and accepting these Official Rules, you acknowledge and accept the use of your data for the purposes set out above and that your personal data may be transferred, transmitted and/or stored in the United States. If you wish to request that Sponsor no longer use your information to provide you services, contact us at contact@alienwarearena.com. We will respond to your request within 30 business days. We will retain and use your information as necessary to comply with our legal obligations, resolve disputes, and enforce our agreements.
9.           General Release
To the extent permitted by applicable law, Sponsor, Dell Corporation and each of its respective parents, affiliates, subsidiaries and advertising and promotion agencies, and all of their respective officers, directors, agents and employees will not be responsible for any of the following insofar as they are beyond their reasonable control: (a) technical failures of any kind, including, but not limited to telephone, electronic, hardware, software, network, Internet, or any other computer and communications related malfunctions or failures; (b) any Contest disruptions, injuries, losses or damages caused by events beyond the control of Sponsor with the exception of personal injury or death caused by negligence; or (c) any technical or human error such as typographical, printing, or administrative errors in any materials associated with the Contest. Unless prohibited by the applicable law, you acknowledge that the prizes will be awarded "as is" and that the Sponsor makes no warranty, guarantee or representation of any kind, expressed or implied, concerning a prize or regarding the use, value or enjoyment of the prize.
By entering the Contest, Entrants agree that Sponsor may obtain Entries that are similar or identical in theme, format or other respects to that submitted by Entrant.  Entrants expressly waive any and all claims that they may have against Sponsor based on any claim that any Entry entered into the Contest is similar or identical to their Entry.  In the event that more than one Entry with similar or identical elements is brought to Sponsor's attention, the first such Entry received will be accepted.  Entrants further agree that Sponsor shall not have any liability to Entrants for any direct, indirect, contributory, vicarious, secondary or other infringement or protection of any copyright in or to Entrant's Entry.
10.         General Terms
To the extent permitted by applicable law, the Contest and these Official Rules will be governed, construed and interpreted under the laws of the state of California, USA.  Each Entrant agrees that any and all disputes, claims, and causes of action arising out of or connected with this Contest or the prize awarded and all issues and questions concerning the validity, interpretation and enforceability of these Official Rules shall be resolved individually, without resort to any form of class action, and exclusively in a court of competent jurisdiction sitting in Santa Clara County, California, USA, and all Entrants agree to Santa Clara County as the venue for any legal action without regard to conflict of laws doctrine. Some jurisdictions will not recognize the exclusive jurisdiction of the Courts of Santa Clara County, USA, in which case the above clause on jurisdiction may not apply to you. Any and all claims, judgments and awards shall be limited to actual out-of-pocket costs incurred, including costs associated with entering this Contest and, to the maximum extent permitted by law, never shall include consequential, incidental or punitive damages, and in no event attorneys' or experts' fees. Some jurisdictions do not allow the limitation or exclusion of liability for incidental or consequential damages, so the above may not apply to you.
The Contest is subject to applicable federal, state, provincial and local laws and regulations.
Sponsor reserves the right to cancel, suspend, and/or modify the Contest, or any part thereof, if any fraud, technical failures, or any other factor beyond Sponsor's reasonable control impairs the integrity or proper functioning of the Contest, or Sponsor otherwise becomes incapable of running the Contest as planned, as determined by Sponsor in its sole discretion. Sponsor reserves the right in its sole discretion to disqualify any individual found to be tampering with the entry process or the operation of the Contest, or to be acting in violation of these Official Rules or acting in an unsportsmanlike or disruptive manner. Any attempt by any person to deliberately undermine the legitimate operation of the Contest may be a violation of criminal and civil law, and, should such an attempt be made, Sponsor reserves the right to seek damages from any such persons to the fullest extent permitted by law. Sponsor's failure to enforce any terms of these Official Rules shall not constitute a waiver of that provision.
11.         Winners, Rules Request. For the name and country of the winners, visit https://uk.alienwarearena.com/ucf/News approximately January 31, 2018 – March 31, 2018.  To obtain a copy of these rules send an email to  contact@alienwarearena.com with your mailing address.  
12.         Sponsor. The Contest is sponsored by iGames, Inc., 2420 E Old Penitentiary Road, Boise, ID 83712, USA.