Recap of this years PlayStation Showcase 2023
Sony had quite the showcase for us this year! Check out the full video here for the full visual experience, and read below if you'd like a recap of all the games and tech Sony announced on May 24th.
Physical Equipment
Sony announced their new handheld, "Project Q." The 8" screen sandwiched between two ends of a PlayStation dual-sense wireless controller which will enable gamers to stream their PlayStation games over Wifi. This gadget was announced without a price point and is set to launch later this year. Sony explained in the fine print that this device can only be used with compatible games that are downloaded on the main PS4 console itself. It appears that this is more of a decked-out controller working as an extension of your PlayStation rather than a more versatile handheld to rival the Steam Deck. If Sony markets this carefully it could be a success.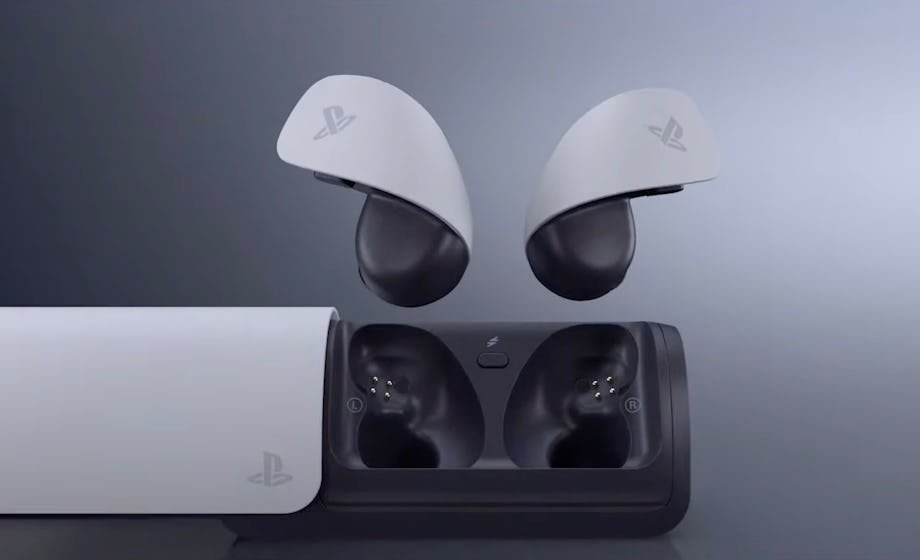 Following "Project Q" was an announcement for their first iteration of PlayStation earbuds. The announcement says the earbuds will feature "new wireless technology developed by SIE" and will be able to deliver lossless audio while gaming on PlayStation (and PC!) This sounds promising since Bluetooth-connected audio devices haven't been a go-to preference for gamers in the past and it would be great to see the convenience of wireless meet practicality. 
VR
Surely not forgetting that their PSVR2 headset was just released back in February of this year, Sony made sure to emphasize VR games during their showcase.
Beat Saber was announced to release the day of the showcase featuring a Queen-themed music pack for the game. If players did happen to already own the game for the original PSVR you'll get a free upgrade to the VR2 version!

Sony also rolled footage of the VR mode for Resident Evil 4 remake featuring spooky clips of Leon Kennedy walking in a few different environments as well as some combat action at the end. The trailer didn't give us a date, just that the mode is in development, but it looks like it's coming along nicely.

Arizona Sunshine II showcased a comedic look at the sequel with the main character sitting in a confessional to a zombie priest and is set to release this year.
We also got a look at Crossfire: Sierra Squad from Smilegate with no release date set

Synapse, a game where you can harness telekinesis, is releasing on July 4th.

Five Nights at Freddy's Help Wanted 2 is arriving in late 2023 for the VR2 and I am personally excited to have just as much fun watching streamers get creeped out as I do playing it.
AA and AAA Game Announcements
Bungie is launching a new game, a sci-fi extraction shooter called Marathon, which, as the name suggests, lets you become a cybernetic mercenary called a Runner. The cinematic trailer was visually satisfying with a lot of neon sci-fi elements. Bungie also revealed that Nathan Fillion is returning to Destiny 2 for The Final Shape. 

Street Fighter 6 got one more trailer release before launching on June 2nd.

Fans of the games must be happy to see that Metal Gear Solid Delta: Snake Eater, is confirmed and coming to PS5.
Dragon's Dogma II's existence was confirmed with the release of its first trailer -no word on a release date yet. 

Fairgame$ is a new game from Haven and is described by the Creative Director, Mathieu Leduc, as a "fresh, modern take on the heist game." Mathieu also states that you'll be able to "Trespass inside forbidden locations around the world" so it'll be exciting to see which places they're referring to. 
Helldivers 2 starts with impressive character animation that quickly gave me a sense of uncanny valley, but as soon as the gameplay started it looked gorgeous. 
Firesprite Studios introduced a new PVP multiplayer FPS called Concord. The teaser trailer featured a spaceship that appeared very "lived in" but asides from some impressive models and design we got little insight into the game itself. That's headed to PS5 and PC in 2024.

Square Enix brought a trailer for Foamstars, a game where you spray foam to win against another team. The trailer looks lighthearted and fun. No date, but it's coming to both PS4 and PS5. Square Enix also brought the launch trailer for Final Fantasy XVI which will arrive here soon on June 22nd. 

Assassin's Creed Mirage and Alan Wake 2 launch right before Halloween on October 12th and 17th.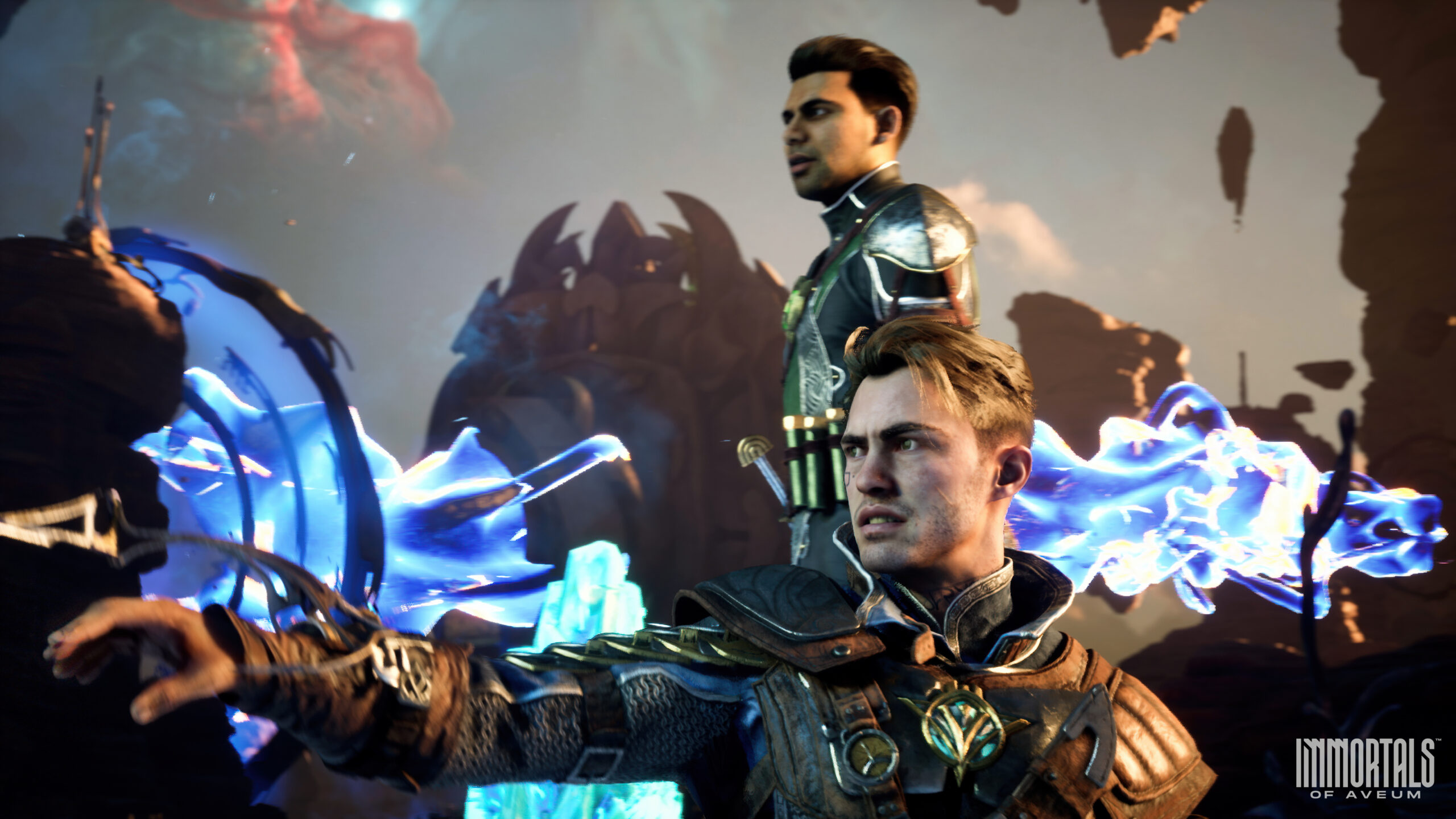 Magic-shooter Immortals of Aveum gave us a look at the enemies we'll be facing on July 20.
Tower of Fantasy will hit this summer, and the open world looks visually lovely with underwater aspects and a cyberpunk feel.

Granblue Fantasy: Relink shows us two new playable characters and confirms it will release in winter 2023.

Closing out this section, and the showcase itself was a trailer for Marvel's Spider-Man 2 which is set to release in the Fall of 2023. The trailer is over 12 minutes long - grab a snack! 
Indie Announcements
505 and One More Level show off Ghostrunner 2 which is arriving this year. Having once again been reminded how cool the first game looked, I think it's time to give it a go before the sequel arrives.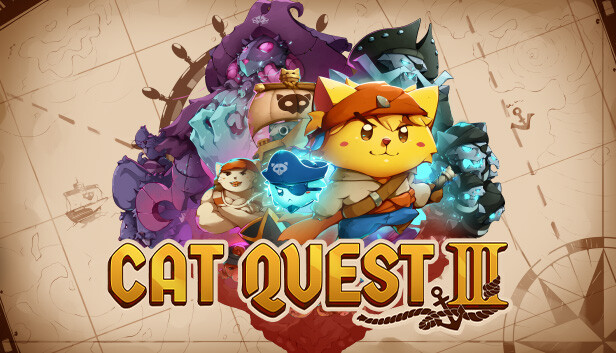 My award for the most adorable concept goes to Cat Quest: Pirates of the Purribean. It's arriving sometime in 2024.
Giant Squid gives us a new game called Sword of the Sea. The sand-surfing on top of a sword is almost meditative to watch and the studio has described it as their "most ambitious game to date." 

The Plucky Squire comes from the studio, All Possible Futures, and looks wholesome and inventive. It's set to launch this year.

Teardown hits PS5 in 2023 for the destructive ones out there.

The Talos Principle II has been announced for 2023.
Gris developer Nomada Studio is here with Neva, and it instantly tugs at the heartstrings while portraying the bond between a young woman and her wolf friend. Developers state that the game is about the "relationship we have with our children and parents" and it will no doubt be an emotional experience. 
Players will build their towns and environments in Towers of Aghasba. It's arriving sometime in 2024.

Ultros is a side-scrolling action game with some incredible colors and designs.

And Revenant Hill gives off whimsical autumn vibes playing as a witch's familiar, Twigs the cat. 
Let me know in the comments which game from the showcase you're most excited about!